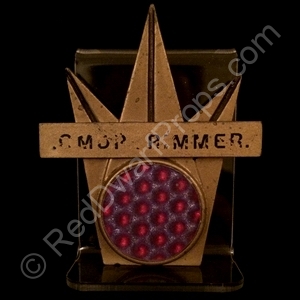 Rimmers Holoship badge from the episode Holoship. It was was aired as the first episode of series V and follows the plot of encountering another ship full of holograms like Rimmer.

---
Rimmers Holoship badge seen on screen.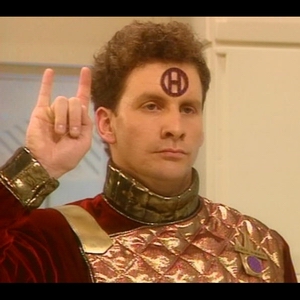 Rimmers Holoship badge reads "CMDR Rimmer". It is similar in design to the style of badge we see Rimmer wearing on his standard uniform – but with the addition of a red/blue holographic disc mounted below his rank.
---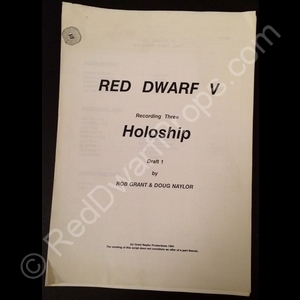 I also have an original first draft matching Holoship script written by Rob Grant & Doug Naylor. It states "recording three", as although it was aired 1st in series V, it was actually filmed 3rd.
---

Edit: see here for the moulds used to cast the Holoship badge.


---
---