I try to collect accompanying Red Dwarf scripts for each prop in my collection.
Below is a selection.
---
Identity Within (the lost episode)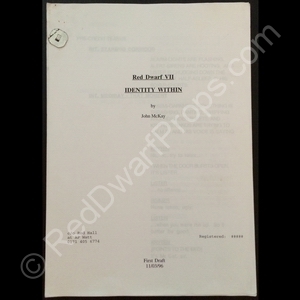 Author: John McKay
Series VII
Episode 2
Unproduced script
---
Holoship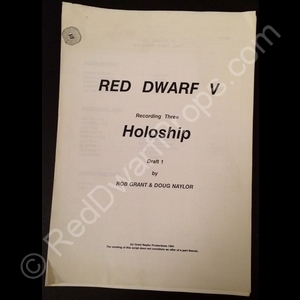 Author: Rob Grant & Doug Naylor
Series V
Episode 1
---
Epideme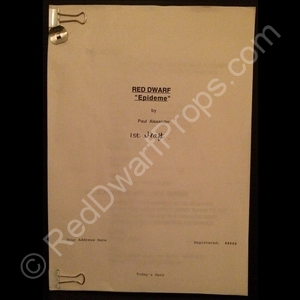 Author: Paul Alexander
Series VII
Episode 7
---
Beyond a Joke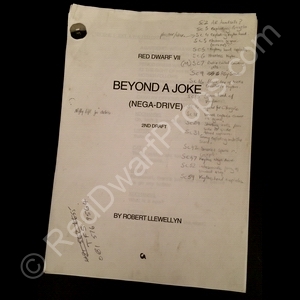 Author: Robert Llewellyn
Series VII
Episode 6
---
Rear of script with some scribbles..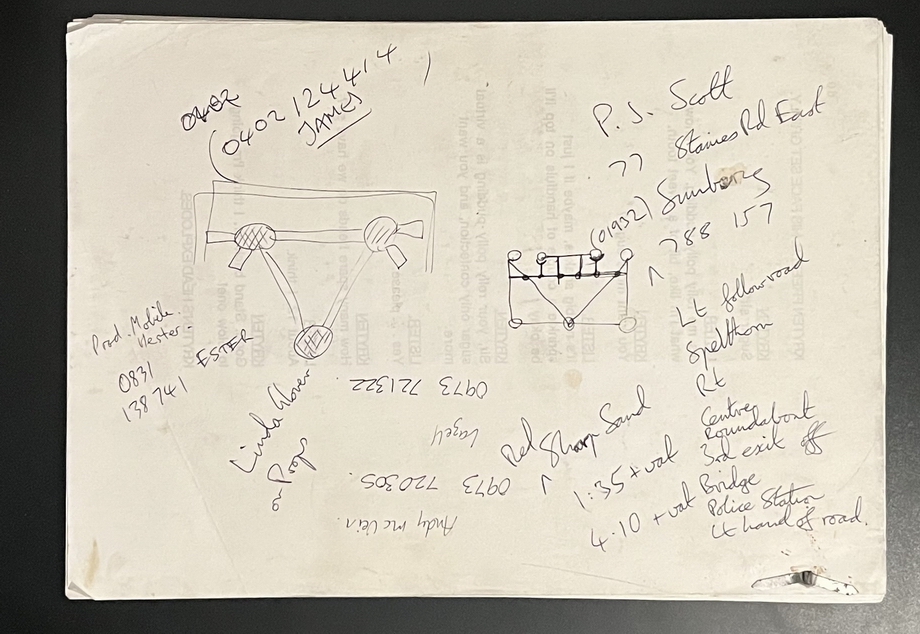 ---
Polymorph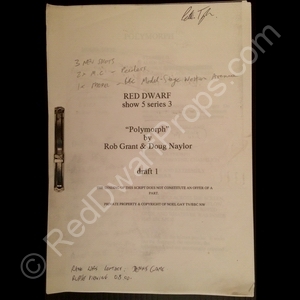 Author: Rob Grant & Doug Naylor
Series III
Episode 3
---
High and Low (aka Demons and Angels)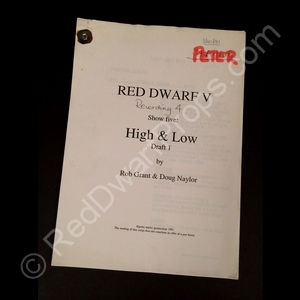 Author: Rob Grant & Doug Naylor
Series V
Episode 5
Aired as Demons and Angels, but originally known in production as High and Low
---
Heartache (aka Blue)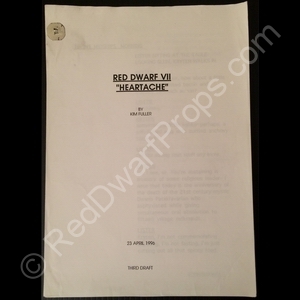 Author: Kim Fuller
Series VII
Episode 5
Aired as Blue, but originally known in production as Heartache